Special Events and Wine Dinners
Our wine dinners are a first hand opportunity to try Chef Greg's creativity and use of seasonal ingredients.
Diners' favorite courses tend to make their way on our regular menu.
Apart from tasting new ideas from our kitchen, our dinners bring the stories of wine makers,
winery owners and industry distributors directly to you.
Their knowledge, wit and personal anecdotes add to the fun of the evening.
We would love to have you at an upcoming dinner!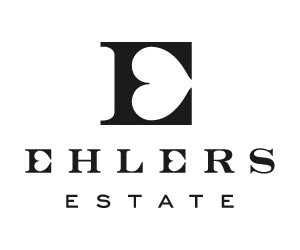 Ehlers Estate Wine Dinner
Tuesday, June 8
7:00 PM
$90 per guest (before tax and gratuity)
SOLD OUT!
Please call to be added to the wait list.
First Course
Ehlers Estate Sauvignon Blanc, 2020
Jumbo Lump Crab Salad over Fried Avocado and Horseradish Aioli
Second Course
Ehlers Estate Merlot, 2018
Harmony Ridge Duck Breast with Spring Vegetable Fricassee and Macerated Cherries

Third Course
Ehlers Estate Cabernet Sauvignon, 2017
Herb Crusted Pork Tenderloin with Smoked Tomato Vinaigrette,
Basil Purée and Crispy Polenta Cake

Fourth Course
Ehlers Estate Portrait Red Blend, 2016
Roasted Tri-Color Baby Carrots with Hazelnut Romesco and Carrot Top Chimichurri

Fifth Course
Ehlers Estate 1886 Cabernet Sauvignon, 2014
Grilled Veal Tenderloin over Sweet Corn and Blue Cheese Risotto
with Balsamic Marinated Heirloom Tomatoes and Fennel Salad

Dessert
Mixed Berry Custard with Lemon Poppy Pain de Genes,
Torched Meringue, Almond Brittle, and Lemon Sorbet
---
Please call 704-332-3322 for reservations, and mention any dietary restrictions when booking.
All wine dinners will utilize socially distanced seating until further notice.
Groups or families will be seated together, 6 feet apart from other groups.
Outdoor dining is available upon request.